The first years of childhood are a critical time for health and development. Young children are especially vulnerable to malnutrition and infection that can lead to poor growth and difficulty learning. These effects are often long lasting and can limit a child's potential to thrive.
I-KODI is working to improve conditions at the Konditi Primary School for the youngest children through our ongoing Early Childhood Development (ECD) program. We began by initiating a school lunch program to provide the children with a hot meal at mid-day.  This was followed by plans to address overcrowding in the classrooms.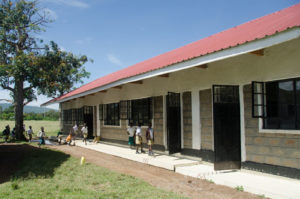 With generous donor support and input from the local community, I-KODI sponsored construction of a new ECD building on the grounds of the school. The building was completed in 2019 and currently serves 65 children ages 3-5 years.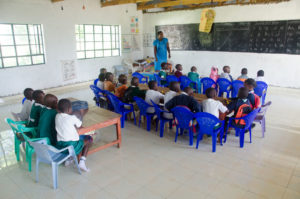 The new building has two large, brightly lit classrooms and a third large community room. Just outside is a new latrine and hand-washing area to help promote good hygiene. The children are taught by three dedicated and enthusiastic teachers with special ECD experience.
Looking ahead, we plan to continue to grow our ECD program. To help address nutritional deficiencies that are common among the children, we plan to provide a mid-morning snack that contains much needed protein, calories and nutrients. When combined with the current
Lunchtime Feeding Program
at the school, this will ensure that the children receive adequate food and nutrition to fuel their learning throughout the day.
With your support, the youngest children at the school will receive a stronger foundation that will have lasting benefits in the years to come.
Please consider making a donation to help sustain this vital program. Your support is deeply valued and appreciated.